Escape Room
All day

-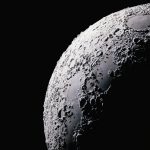 Escape the Moon Escape Room!
Sign up for one of the 13 time slots available during the week of Thanksgiving.
The escape room should take an hour to solve, and groups of 4-6 people can
sign up in advance by calling the ICL and taking an available time slot. There will
be a $10 deposit for holding your spot.
*If you are no longer able to attend, please let the ICL know as soon as possible
so that we can make sure every slot is filled!